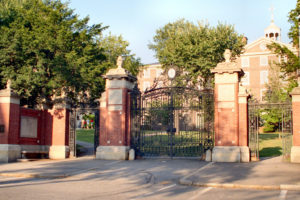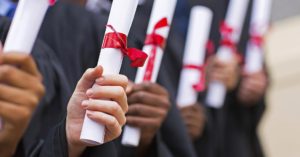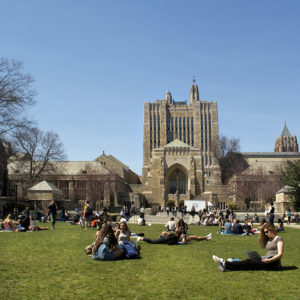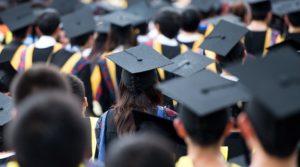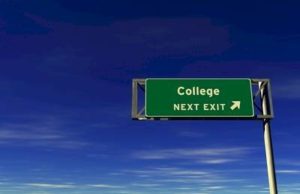 Our goal is to help our students achieve success in high school and stand out among the overwhelming number of college applicants. Students now apply to 10–12 colleges because of the level of competition at the top 200 institutions. Admissions staff at the colleges read hundreds of applications, looking for stories that stand out from the others.
Starting early makes a difference. We work with students as early as 9th grade to help them select high school courses, extracurricular activities and summer programs that build skills, academic passions and confidence, which can set them apart from their peers.
Prior to their senior year, students working with us receive our professional perspective on the college admission process, effective strategies and a plan personalized for the student in light of his or her interests and academic performance.
Crafting a Strategic Plan
Throughout the high school years leading up to senior year, our students receive essential guidance and strategic planning advice in the following areas:
Standardized Testing
Recommendation of a standardized testing plan for the SAT, ACT, SAT subject and Advanced Placement tests and study aids for standardized tests.
Academic
Support for important academic decisions, including review of course planning and academic performance, monitoring of and feedback on the student's academic plans and performance and assistance with identifying appropriate academic tutors when necessary.
Non-Academic
Encouragement of the development of the student's leadership skills and support of important nonacademic decisions including extracurricular, athletic, employment and volunteer efforts, artistic works and hobbies.
Summers
Recommendation of summer programs and/or activities and jobs complementing the student's academic focus and success; assistance with completion of summer program applications and resumes.
Implementing a College Application Plan

During their senior year, our students receive the following personalized guidance and support for their college applications.
Overseeing the Process
We help students select the right mix of colleges and ensure that they meet important deadlines.
Target List – 

development of an appropriate list of schools, guidance on campus visits and interviews and suggestions for early decision alternatives and strategies.

Recommendations – 

advice on selecting and approaching teachers and others for letters of recommendation.

Applications – supervision of

early completion

of the Common Application, UC and other individual college applications.
Developing The Student's Story
The Personal Statement, other essays and interviews represent the most important opportunities to highlight a student's qualities and story, differentiating them from other candidates.
Essays

– advice on compelling topics for the Personal Statement and supplemental essays and input on drafts.

Interviews – tips for campus visits and interviews, working with students on interviewing skills and conducting mock interviews.
DG Admission Advisors College Acceptance List
American University Amherst College Babson College Bard College Barnard College Bates College Bennington College Bentley University Berklee College of Music Boston College Boston University Bowdoin College University Bristol (UK) Brown University Bryn Mawr College Bucknell University U California Berkeley U California Davis California Institute of the Arts California Institute of Technology (Caltech) U California Los Angeles (UCLA) U California San Diego Carnegie Mellon University Catholic University College of Charleston University of Chicago Chico State University Clemson University Colby College Colgate University U Colorado Boulder Colorado College Columbia University Connecticut College University Connecticut Cornell University Dartmouth College Davidson College Dickinson College Denison University DePaul University Drexel University
Duke University U Edinburgh (UK) Elon University Embry-Riddle Aeronautical University Emerson College Emory University Fairfield University Fordham University Furman University Georgetown University George Washington University University of Georgia Gettysburg College Grinnell College Hamilton College Hampshire College Harvard University Haverford College Hobart College Hofstra University College of Holy Cross Indiana University James Madison University John's Hopkins University The Juilliard School Kenyon College Kings College London Lehigh University Lesley University Lewis & Clark College Louisiana State University Loyola University- New Orleans Macalester College University Manchester (UK) University of Maryland Massachusetts Institute Technology (MIT) University Massachusetts McGill University Miami University – Ohio University of Michigan Middlebury College
University Minnesota – Twin Cities Montana State University New England Conservatory University New Hampshire New York University U North Carolina – Chapel Hill Northeastern University Northwestern University Notre Dame University University of Nottingham (UK) Occidental College Ohio Wesleyan University Oxford University (UK) Pennsylvania State University University of Pennsylvania – Arts & Sciences – Wharton Pepperdine University Pitzer College Pomona College Princeton University University of Puget Sound Rice University University of Richmond Roger Williams University Rollins College Rutgers University NJ – Honors Program University of St Andrews (UK) Saint John's University St. Lawrence University San Francisco State University University of San Francisco Santa Clara University Scripps College Sewanee University Skidmore College University of Southern California (USC) Southern Methodist University (SMU) Stanford University Stetson University Stonehill College Suffolk University
Swarthmore College Syracuse University University of Tampa Texas A & M University University of Texas – Austin Texas Christian University Trinity College Tufts University Tulane University Union College United States Naval Academy University College (London) Vanderbilt University Vassar College University of Vermont Villanova University University of Virginia Virginia Polytechnic Institute (Virginia Tech) Wake Forest University Wellesley College Wesleyan University Wheaton College Williams College College of William & Mary Yale University